Ruth Tuttle has achieved what looks like success: an engineering degree from Yale, a good job at a Chicago consumer-goods company, and an equally successful, charming husband. She has come a long way from her modest roots in Ganton, Indiana. What people don't see, though, is that she left a child behind in Indiana when she was 17 – the baby that her grandmother gave up for adoption so Ruth, a young Black woman, could go on to the Ivy League and a secure future. Ruth has buried this secret so deep that she has not even shared it with her husband. After a big argument that pulls the two of them apart, Ruth decides it's time to go to Indiana to find out what has become of her son. Once there, she forms an unexpected bond with a troubled white boy named Midnight and discovers there's a lot more buried in her past than she expected.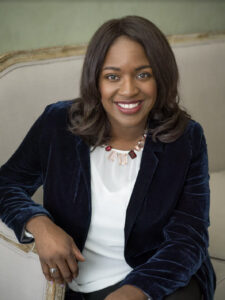 Although it's set in 2008, this book feels very of-the-moment, addressing many relevant issues: race, class, poverty. As we see the story of Ruth's past and present unfold, we see how racial injustice affects every aspect of her life. Ganton is a town brought down by the closure of a local factory and the despair it creates. Midnight's father, unemployed and depressed, spending his days drinking and generally neglecting his son, who begins to look to Ruth as a mother figure. It raises the question: what is the American Dream these days, anyway? And what's the cost of chasing it?
With a well-paced plot and sympathetic characters, this is a book that packs a lot into its pages. It addresses tough problems but speaks to community and family – and just how important those bonds are. Friendship can transcend race, and family is forever. And sometimes letting go is the greatest love there is.