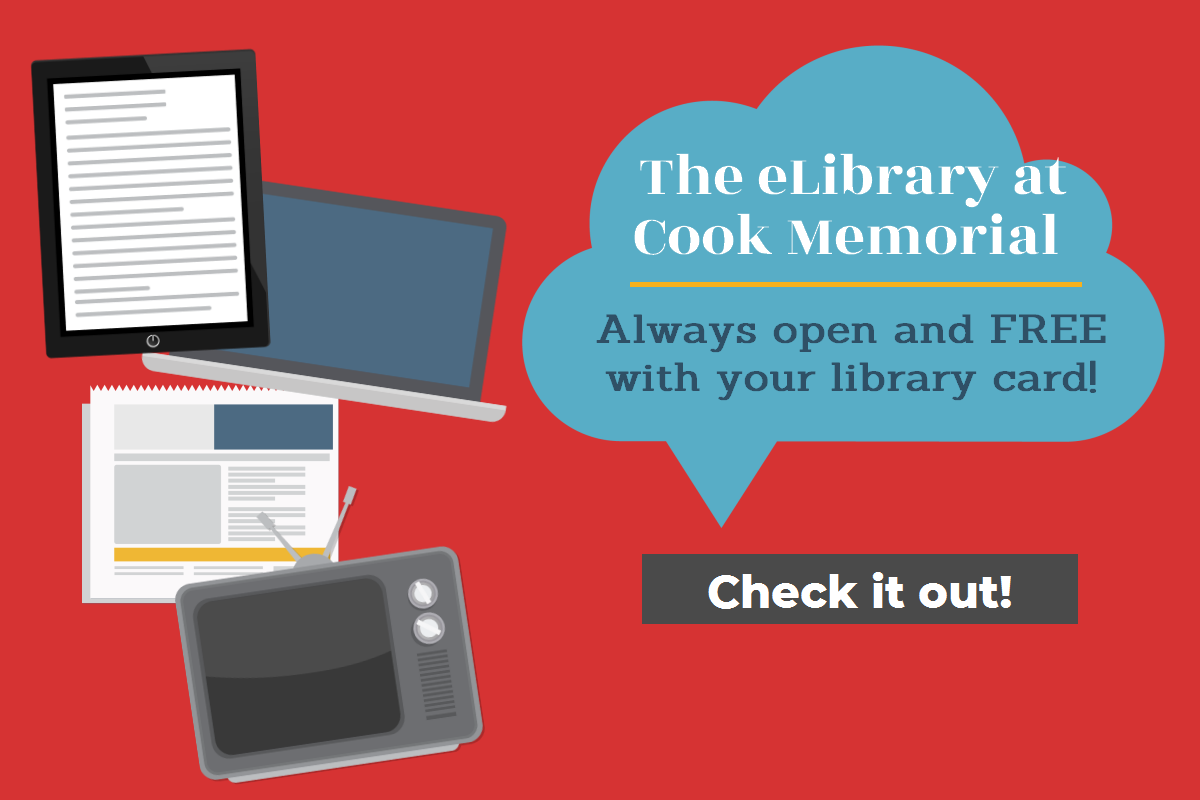 The library has many resources that you can use with your Cook Memorial Public Library card even when the library is closed. You can find those resources on our eLibrary page and our Research page.
If you want ebooks or eaudiobooks, check out OverDrive (download the Libby app from OverDrive to use on your tablet or smartphone) and cloudLibrary. Magazines are available through Flipster (which has People, Entertainment Weekly and more) and RBdigital (includes The Economist, Cook's Illustrated and others). Hoopla offers a wide variety of items including ebooks, eaudiobooks, music, comics, movies and TV shows. PressReader is one of the library's newest services and offers both magazines and newspapers.
If you have found some extra time on your hands, try some tech courses available through Lynda.com or learn a new language with Mango Languages.
Those wanting to read the news can use the previously mentioned PressReader and can also access the New York Times and Washington Post for free with your library card.
If you like to visit the library to get book recommendations, take a look at NoveList, where you can look up books you've read and find similar titles or find books based upon your favorite genres.
This is a challenging time for everyone but we hope that some of these resources will help satisfy your book cravings and other informational needs while we are closed.